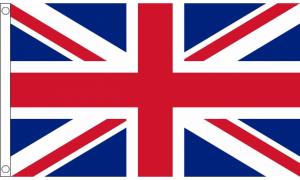 JOIN US FOR A MINUTE
Dear film and video friends,
we have the great pleasure to announce that
31th  CROATIAN  ONE-MINUTE  FILM   FESTIVAL
will take place in May 31- June 4, 2023  in  Pozega, Croatia.
Send us your one-minute films and be part of  the global  one-minute magic.
We hope you'll be able to be our guests personally during 31th CROATIAN ONE-MINUTE FILM FESTIVAL. You're kindly requested to inform all your friends and people you know who might be interested in making one-minute films and participating at our festival.
Don't forget that there are 2 categories this year:
CATEGORY A  /one-minute films all genres/
/promotional tourist/travel films –  one-minute films presenting your town, district or country/
Deadline for receiving  entry forms and entries is:
CATEGORY A   (April 28,2023)          CATEGORY B   (May 2, 2023)
Special prize will be awarded to the filmmaker with the largest number of submitted films!!!
Each minute you send will make our festival more precious. 
JOIN  US  FOR  AT  LEAST  A  MINUTE AND LET US REMAIN FRIENDS FOREVER! 
Also this year you have the possibility of direct uploading of your films. If you send more than one file per film (for instance: DVD VIDEO_TS folder) compress them into a ZIP file and then upload. Use your user names and passwords you used past years which have been transferred into the new system  with the complete data base.
For further information, problems or  help please contact  Zvonimir:  crominute@gmail.com

EINE MINUTE MIT UNS
Sehr geehrte Freunde des Films und Videos,
es macht uns ein grosses Vergnügen,
das  31.  KROATISCHES  FESTIVAL  DER  EINEMINUTIGEN  FILME anzukündigen.  Das Festival  wird am 31. Mai – 4. Juni 2023 in Pozega, Kroatien stattfinden.
Senden Sie uns  ihre Filme und werden Sie Teil einer globalen einminütigen Zauberei.
Wir hoffen, das Sie auch persönlich an dem 31. KROATISCHEN FESTIVAL DER EINEMINUTIGEN FILME teilnehmen werden können. Wir bitten Sie auch, Ihre Freunde und bekannte von dem Festival zubenachrizhtigen. Wir freuen uns auf Ihre Filme.
Vergessen Sie nicht, dass dieses Jahr es gibt 2 Kategorien:
KATEGORIE A /1-Minuten-Filme aller Genres/
KATEGORIE B /Touristische Werbefilme – einminütige Filme, die Ihre Stadt, Ihren Bezirk oder Ihr Land vorstellen /
Der Einsendeschluss für die Anmeldungen ist :
KATEGORIE A    ( 28. April 202              KATEGORIE B   (2. Mai 2023)
Autor mit der höchsten Zahl der gemeldeten Filmen werden wir Sonderpreis zuweisen !!!
Jede Ihre Minute macht unser Festival reicher und wertvoller.
VERBRINGEN  SIE  WENIGSTENS  EINE  MINUTE  MIT  UNS
UND WERDEN SIE UNSERE FREUNDE FÜR IMMER! 
In diesen Jahr haben Sie wieder die Möglichkeit eines direkten Uploads von Filmen. Wenn Sie mehr als eine Datei pro Film (z.B. DVD VIDEO_TS folder) senden, komprimieren Sie sie zu einer ZIP-Datei und laden Sie sie hoch. Benutzen Sie bitte dieselben Benutzernamen und Kennwörter, die Sie in den letzten Jahren verwendet haben, und die auch (zusammen mit der gesamten Datenbank) in das neue System übertragen worden sind.
Für weitere Informationen, Probleme oder  Hilfe wenden Sie sich bitte an Zvonimir: